MOBILE BRAKE SERVICE - WE COME TO YOU!
ULTRA CONVENIENT - ​​COMPETITIVE PRICING - EXPERT MECHANICS
​
​Do you need your brakes repaired but do not have the time to take your vehicle to a repair shop. We can help. Express Brakes is the CSRA's only full service mobile brake repair company. We will come to you, at home, work , school....wherever you are. We use only Top of the Line CARQUEST® Wearever® Platinum Professional Brake Pads which offer you the benefits of longer pad life, improved stopping performance, cleaner wheels and silent braking. This is a result of creating quality professional brake products for more than 25 years. Platinum Professional is the optimal braking solution for the professional.
​Ultra Convenient
Do you hate spending time in brake repair shop waiting rooms? Have you been avoiding taking off work to get your brakes serviced? Call us today! We'll come to your home, school, or office for brake service, morning, noon, or night.
​Competitive Pricing
​Because we don't have the overhead of traditional "brick and mortar" garages, we are very competitive. When you consider the convenience factor there isn't a better brake repair value on the market. We won't quote you a ridiculous price for brake repair, even on all four wheels. We promise to do your brake job right, at a price you can afford, and less costly than full service shops.
​
​
706-495-2624 or 706-699-1306
SERVING COLUMBIA, RICHMOND, McDUFFIE, AND AIKEN COUNTIES
Express Brakes will come to your home, school, or office.
Thank You For Visiting Express Brakes!!!
"We Change Your Brakes, Not Your Schedule"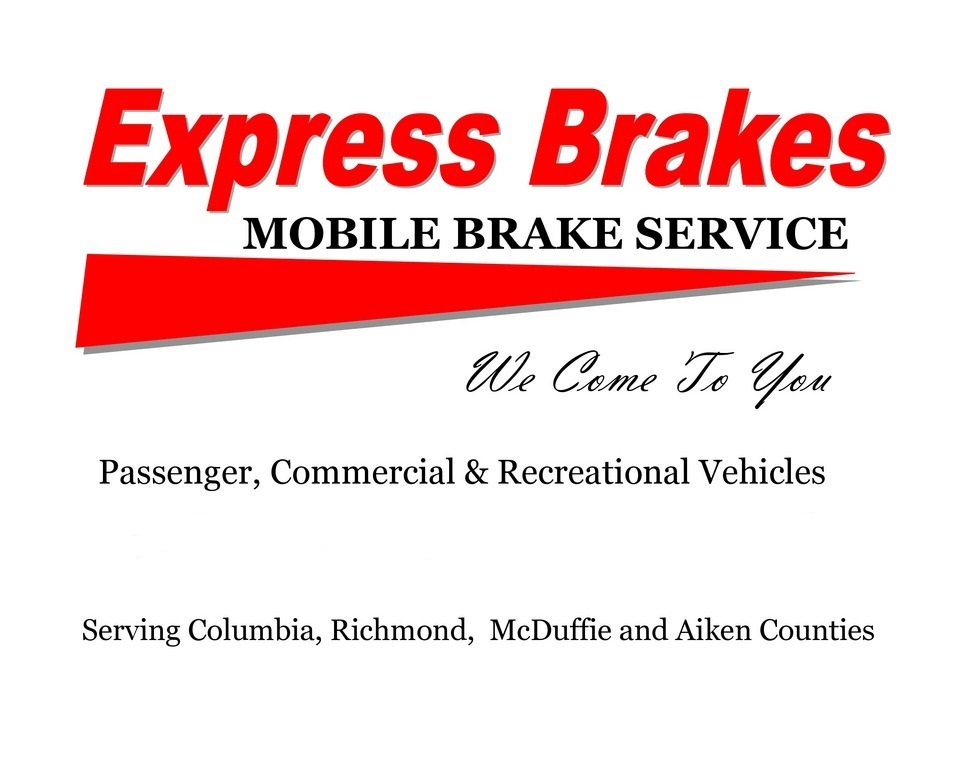 CARQUEST® Wearever® Platinum Professional Brake Pads
​​Product Features:
Premium brake pad underlayer — Reduces vibration for silent braking
Revolutionary burnishing compound strip — Allows for proper break-in of pads and rotors.
Premium, application-specific formulations with OE-designed chamfers and slots
Patented 4-layer HEX shim technology — Eliminates noise
Premium hardware kits included where required
100% positive molded friction — Creates consistent performance and silent braking
Commercial-grade friction formula -Available in ceramic or semi-metallic to match OE-specifications.Ceramic upgrades available for select semi-metallic models.​
​Road tested — Tested in multiple environments and conditions to ensure reliable stopping power
Meets or exceeds OE specifications and covers 99% of foreign and domestic vehicles
Serving Columbia,Richmond Counties and North Augusta